The World's most Sivilised Airline
Private Lounges
Silverjet has its own private terminal at London Luton airport designed to speed up check-in and security procedures. Passengers can check in for a flight up to 30 minutes before take-off. The London Luton terminal is situated next to the main terminal and has its own security search area. At Newark Silverjet have their own check-in facilities and lounge on the arrivals deck at Door 12 in Terminal B.
There is no check-in as such at either airport: instead passengers go straight to the lounges where their luggage and tickets are looked after by a concierge who greets them on arrival.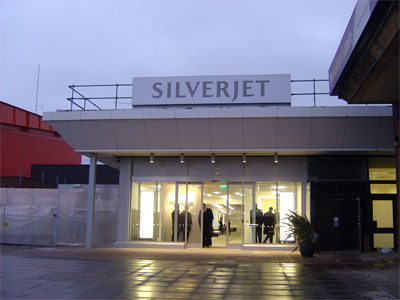 Silver Lounges
The airline has its own luxury lounges both at London Luton and at Newark called Silver Lounges. The lounges can be used by arriving as well as departing passengers. As well as food and beverages, the lounges offer shower facilities so passengers can freshen up before resuming their journeys.